Danby's 10 Days of Giving Back
At Danby, our goal is to always strive to Do the Right Thing, whether that is for the local communities we operate in, the countries we sell our products in, or on the larger worldwide stage that we're a part of.
Which is why, this Holiday Season, our new "Giveaway" has transformed to become Danby's 10 Days of Giving Back. We want to lend a hand in your community by donating 10 products, every day, for 10 days in December. That's a total of 100 of our top selling appliances and other products for the charities, foundations, shelters, etc. in your community, that you think could use a helping hand this winter.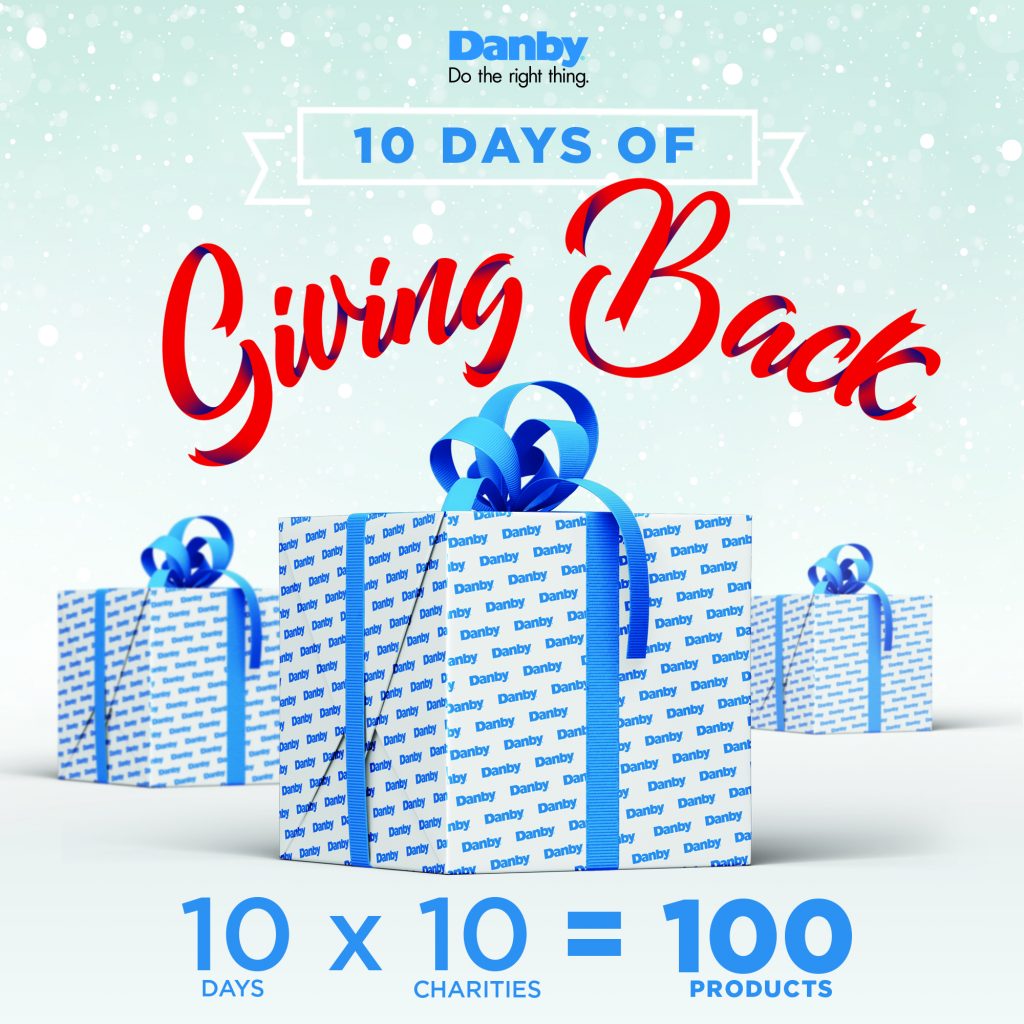 Starting December 1, and for 10 business days thereafter, we will randomly select a nomination and contact them for details on how they would like to receive their donation. The donation for each day will be 10 of our products (ie. 10 mini fridges, or 10 microwaves, etc.). For now, each day's product is a surprise. We will reveal what the product is every business day during the campaign.
All nominations must be entered by 11:59PM ET on Sunday, December 13, 2020 (12/13/20) in order to qualify for the last day of the donation (December 14), and the grand prize draw (December 15). One recipient will be randomly selected and notified via DM or email on December 1, 2, 3, 4, 7, 8, 9, 10, 11, 14, and 15, 2020.
Visit our landing page here for more details and daily reveals of the products
How to enter?
To enter, log onto Facebook or Instagram to like and comment on the original contest post
Like the contest post and comment with the name of a charity you would like to win a prize pack for their organization

Facebook – Name the charity and include a website URL
Instagram – Tag the charity or name the charity and include the website URL

Enter as many different charities as you like, in separate comments
When you nominate a charity to win the '10 Days of Giving Back' you will also be entered to win a prize pack complete with Danby, Berghoff, and Huntr products
This giveaway is not associated with, or sponsored by, Instagram, Facebook, Twitter, LinkedIn, Pinterest, or YouTube.