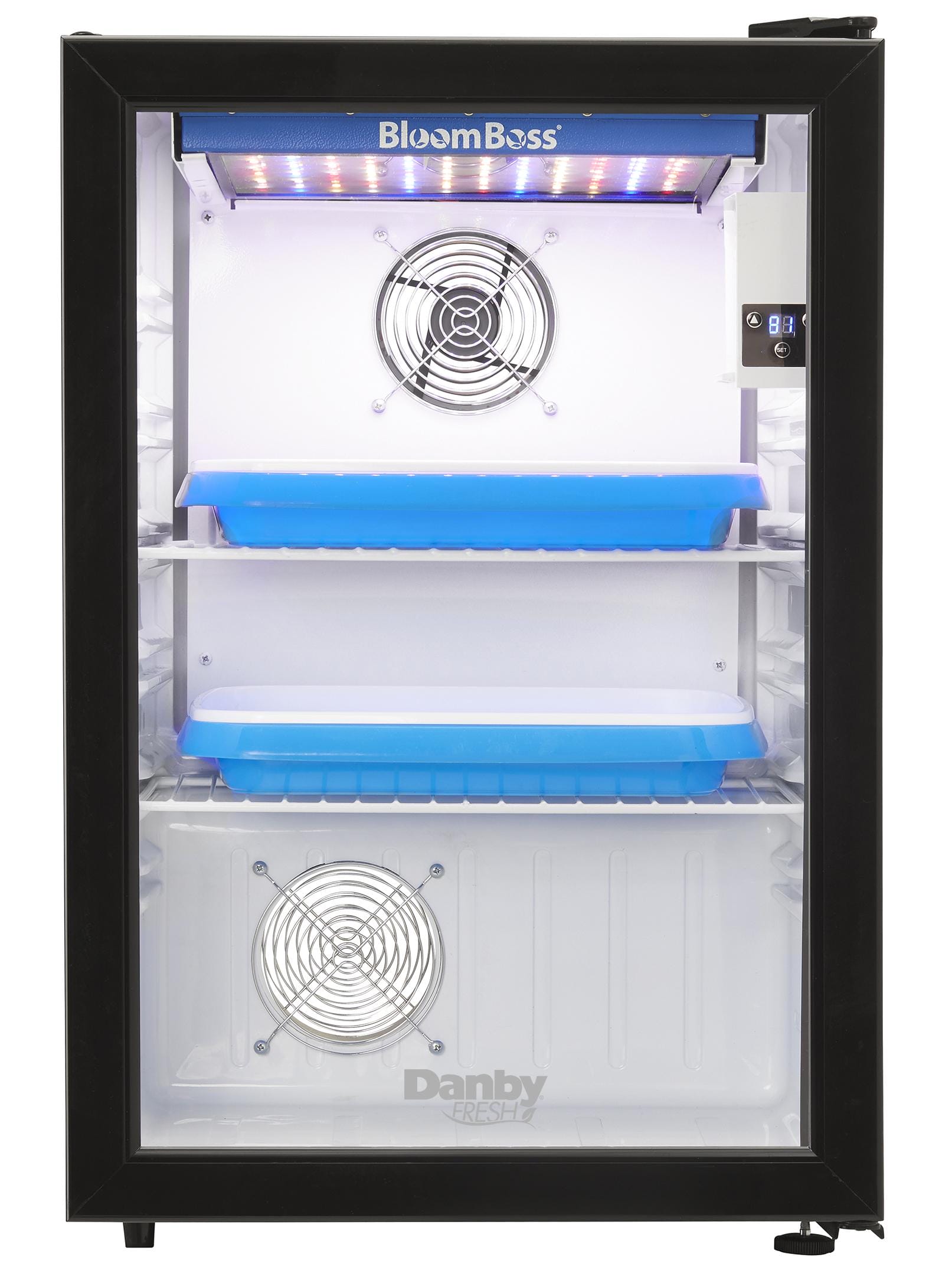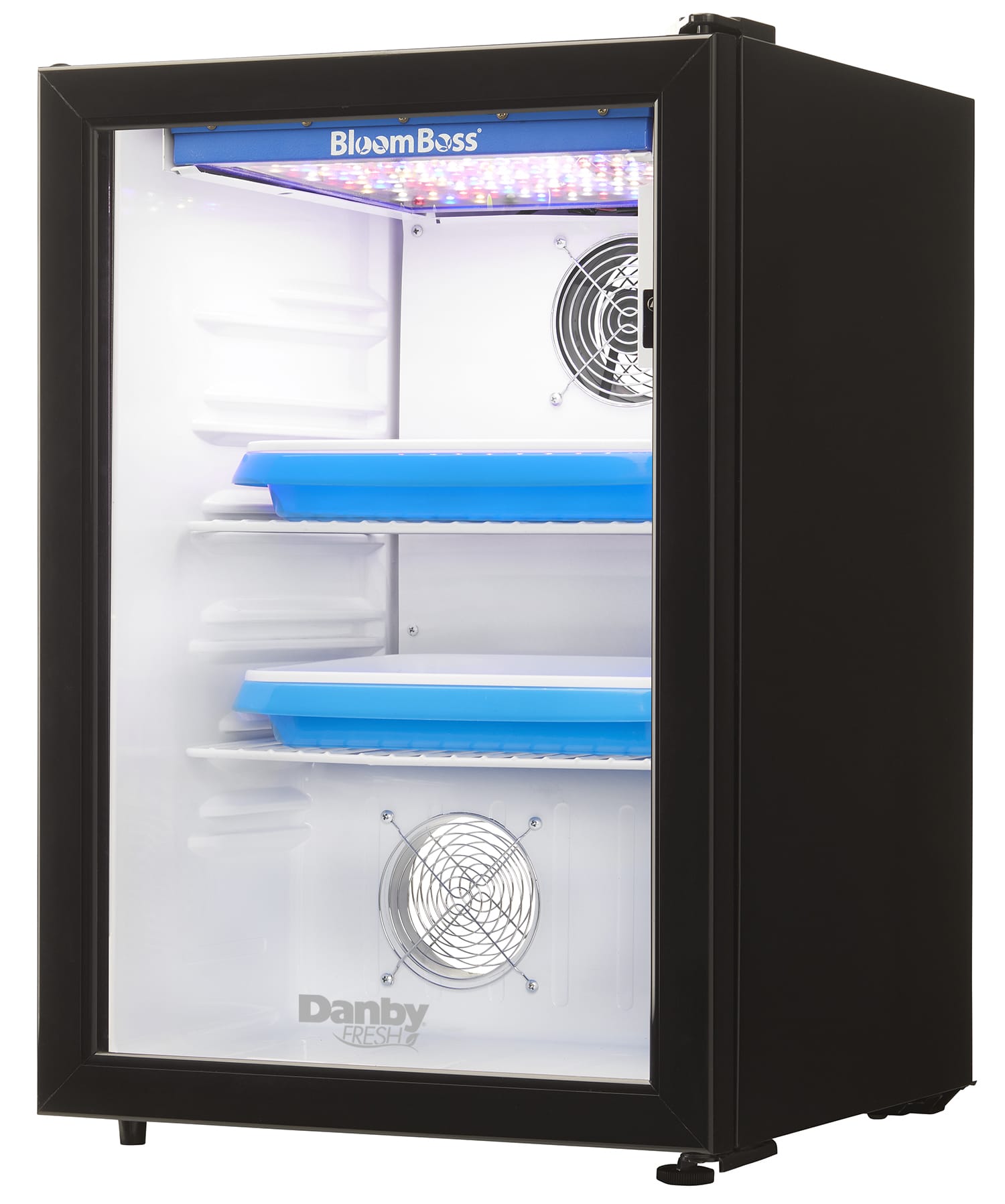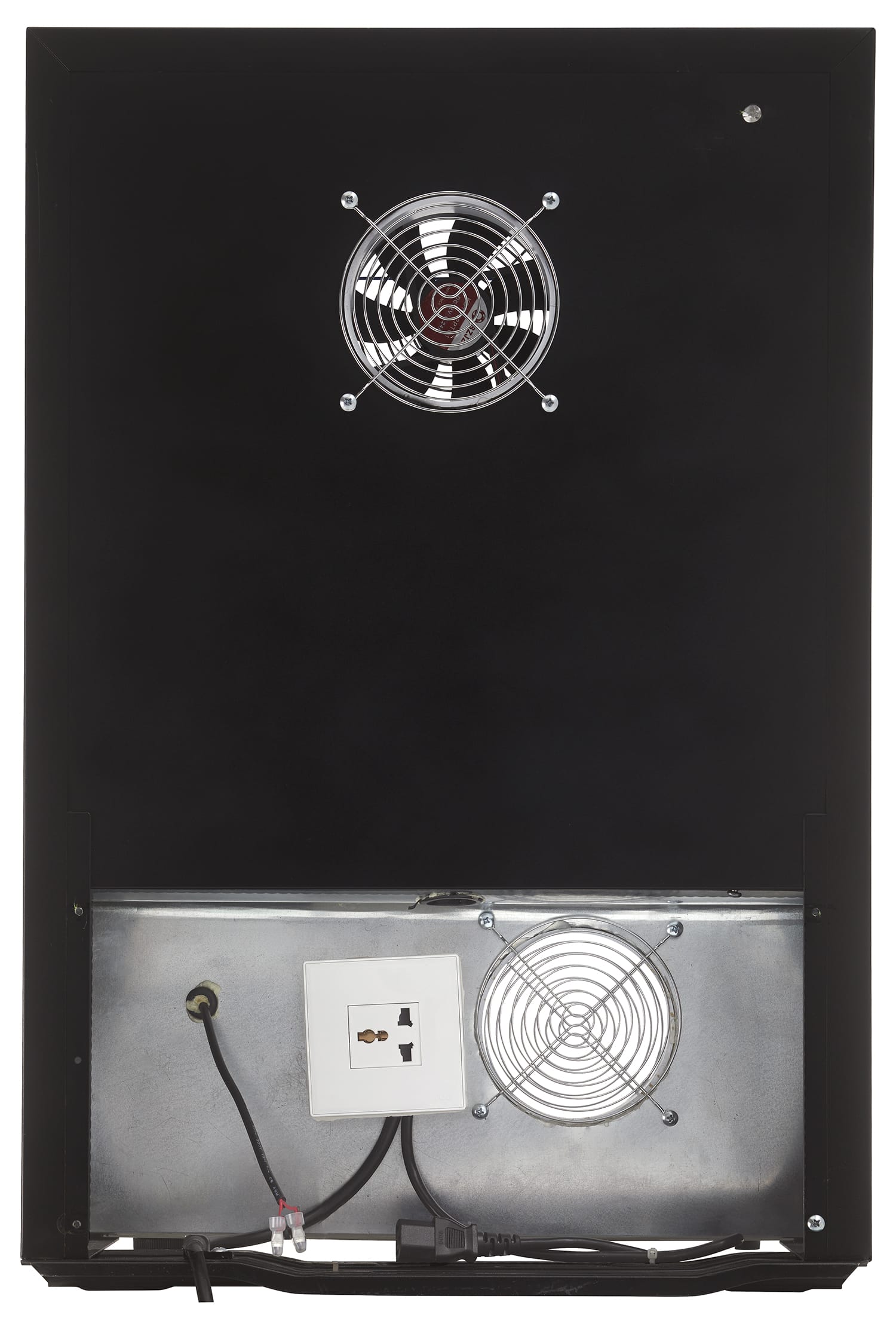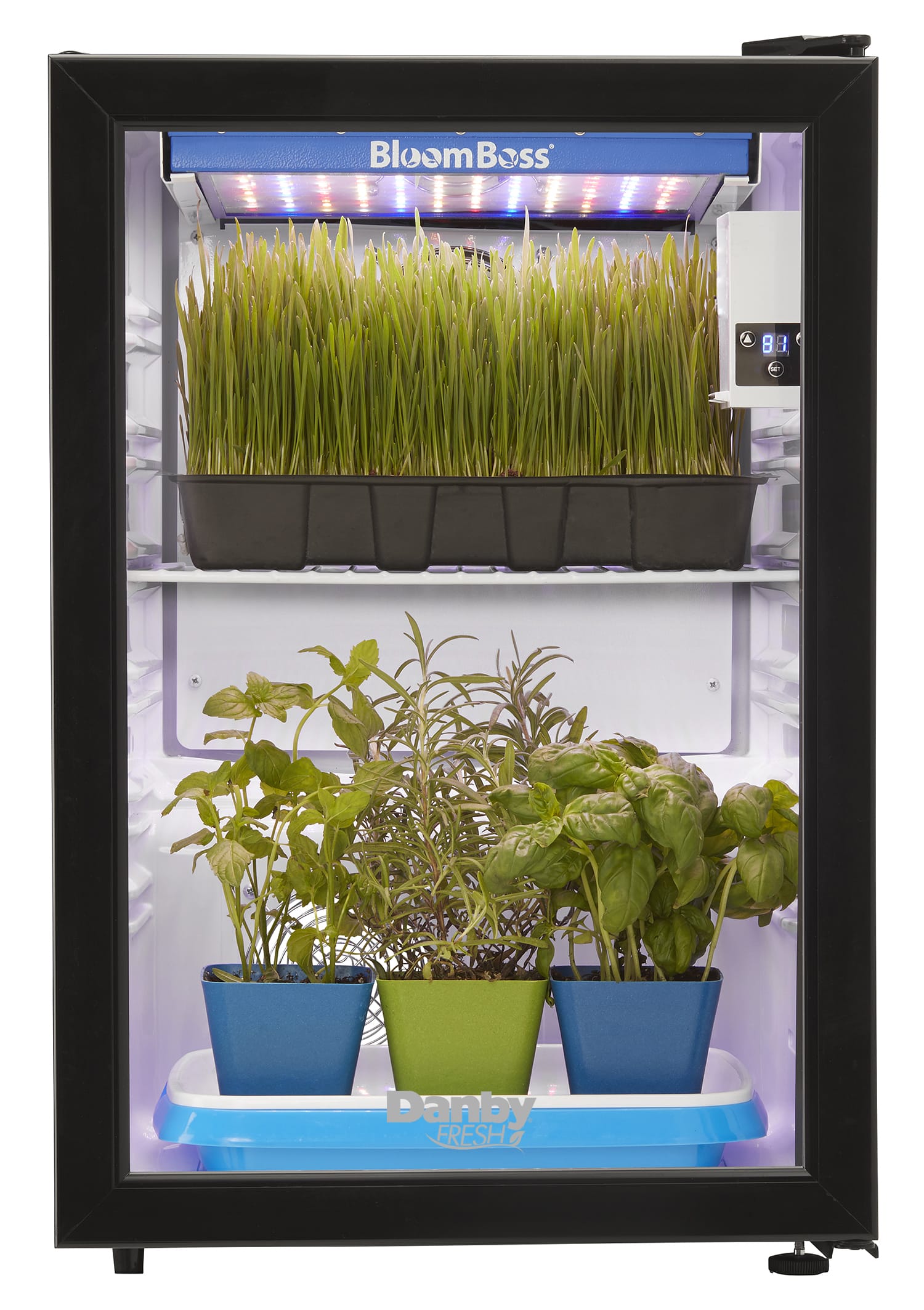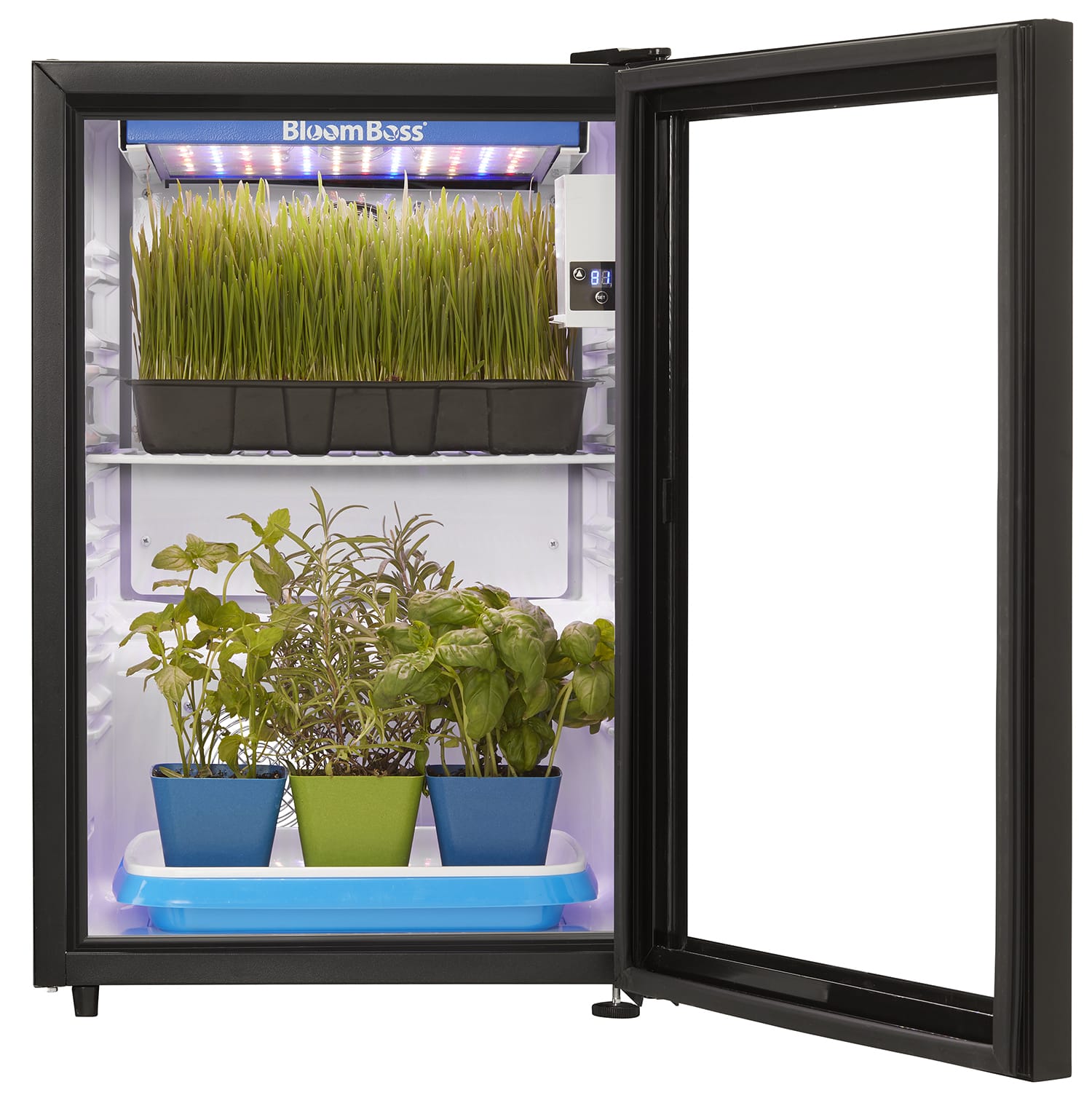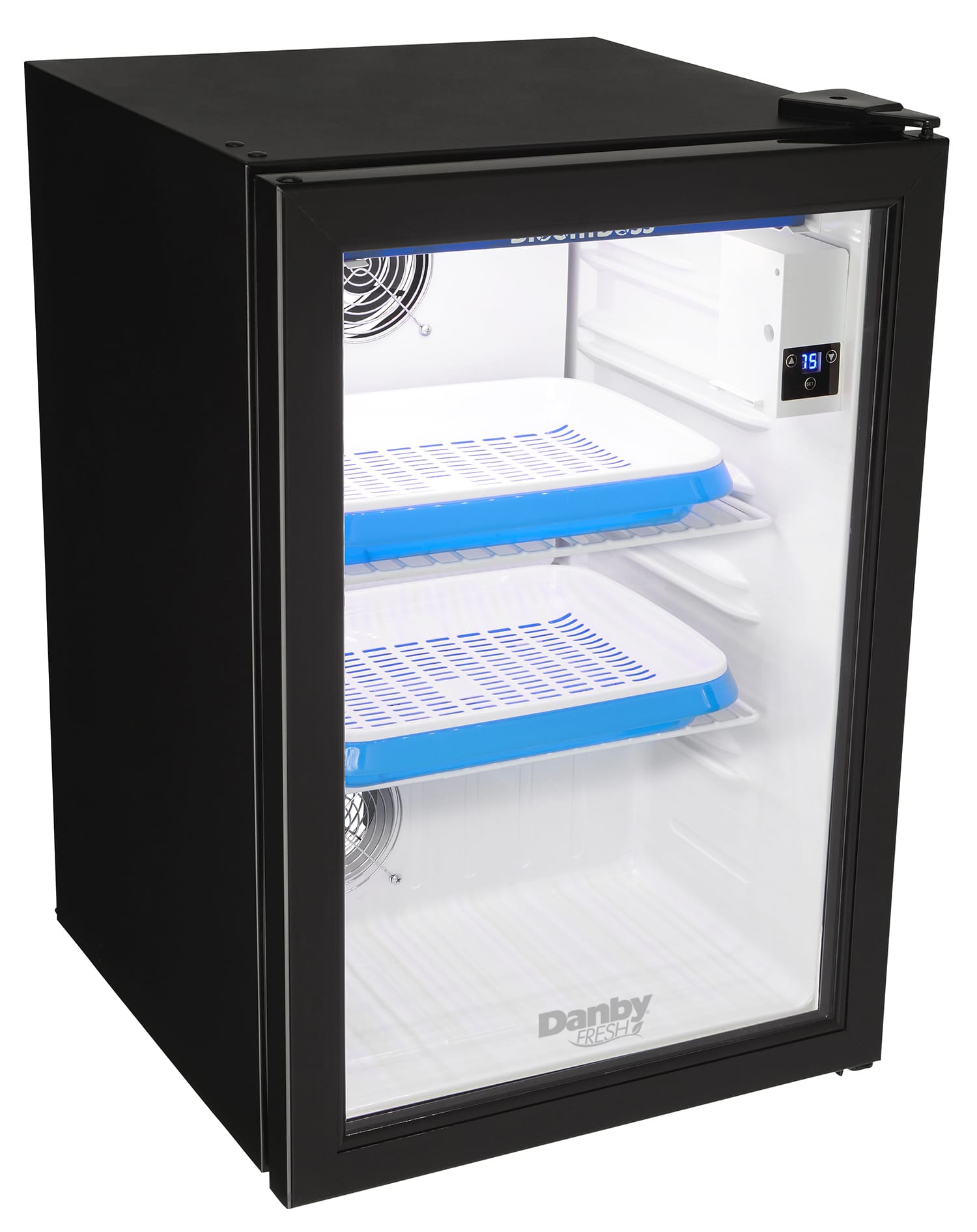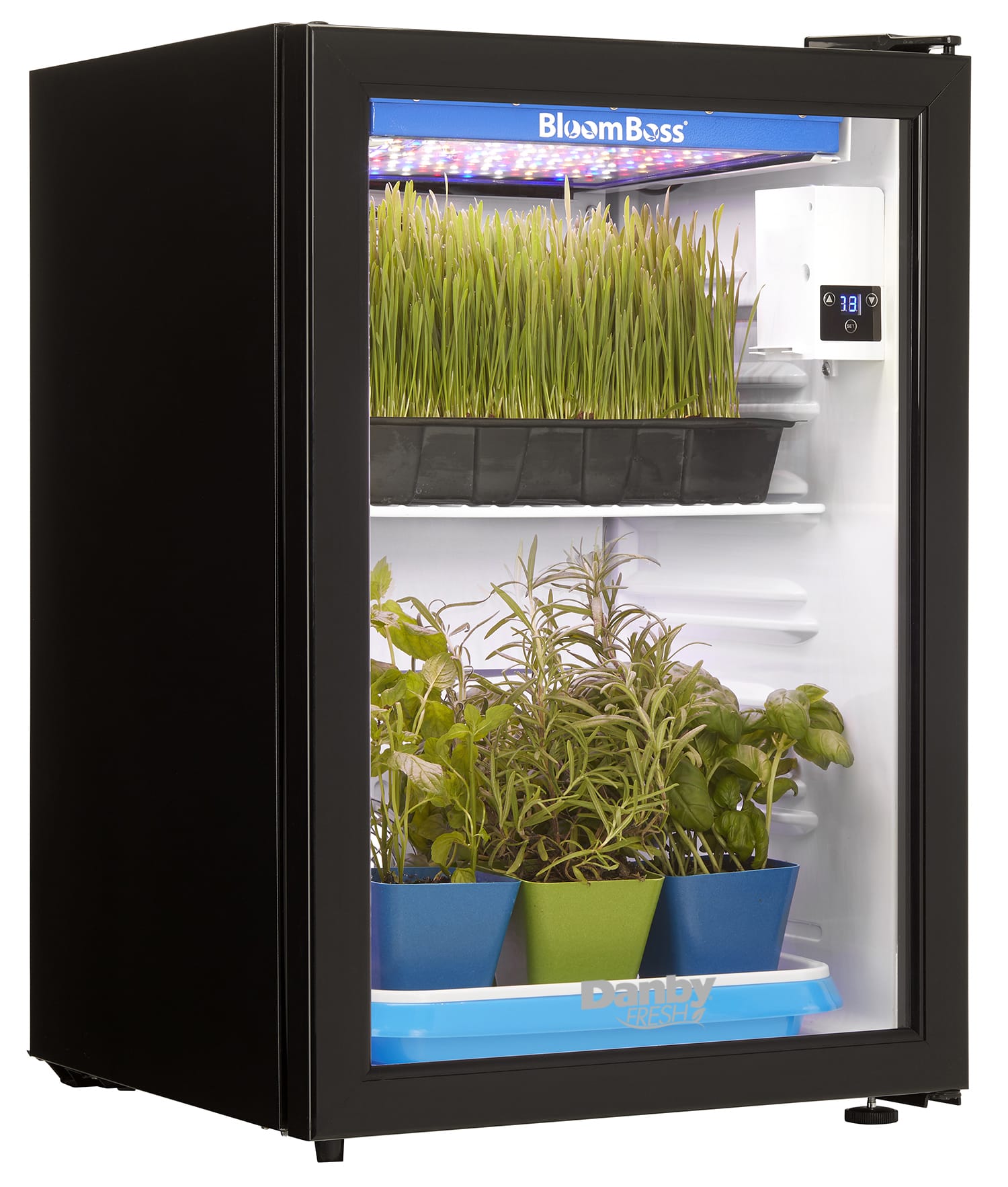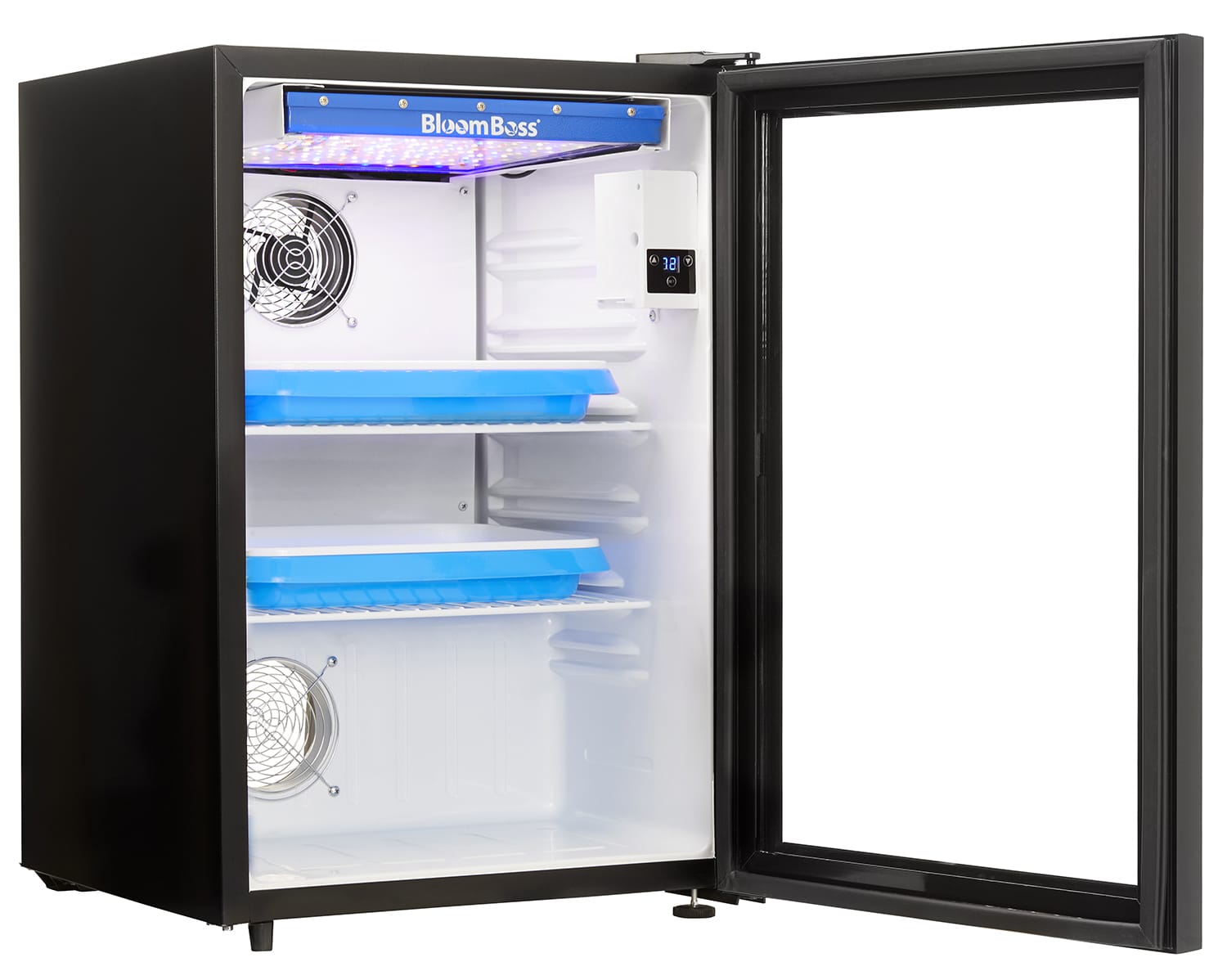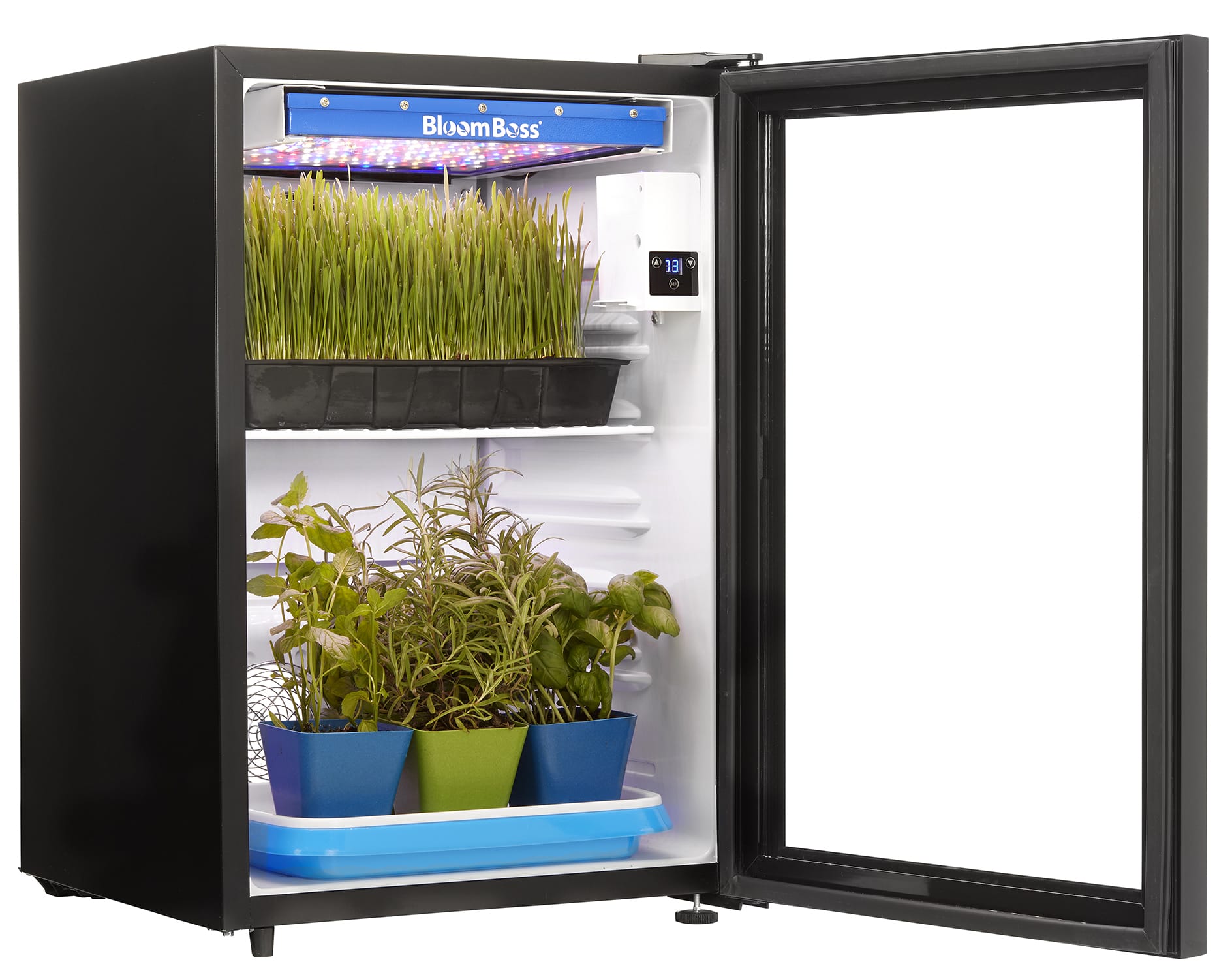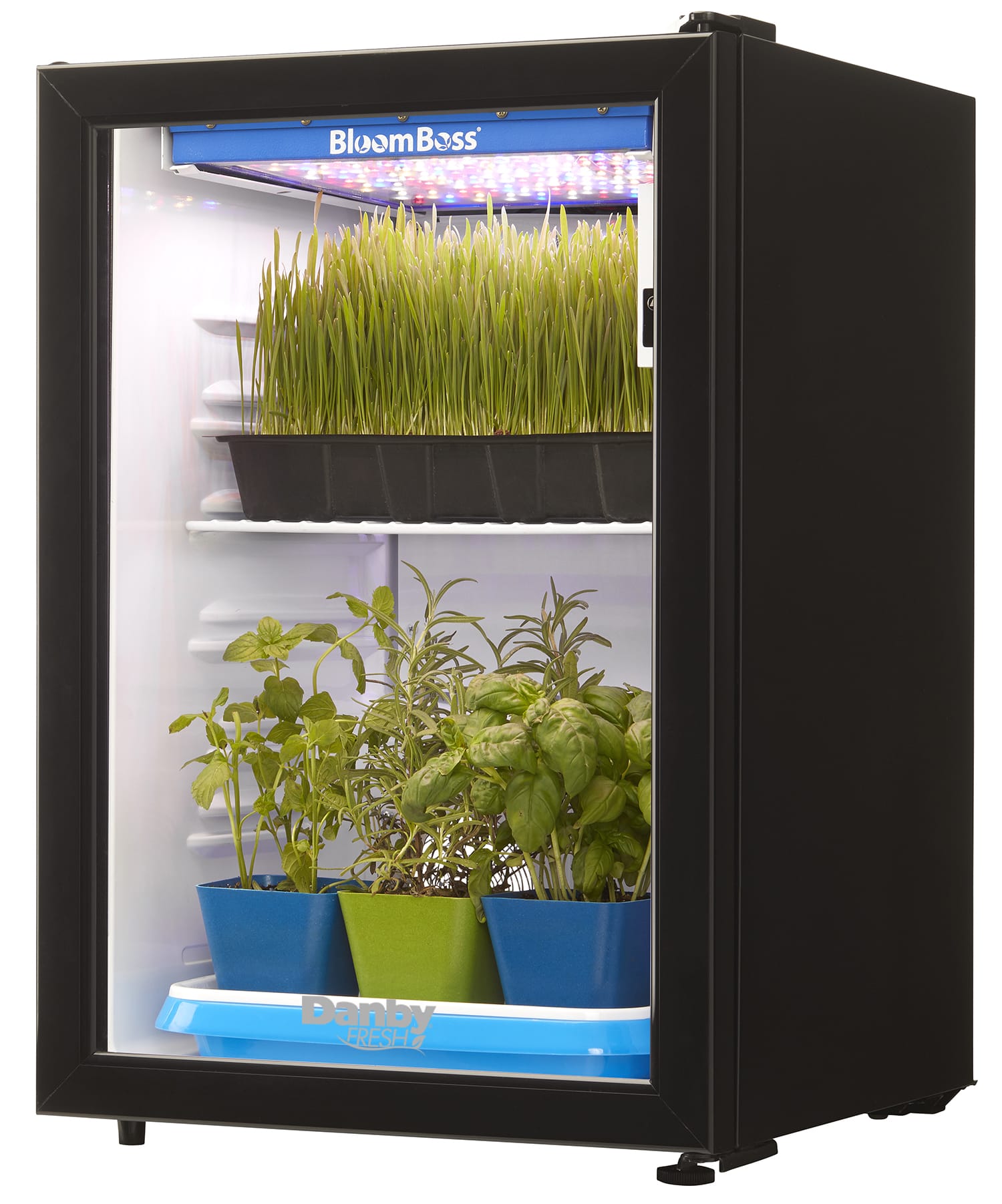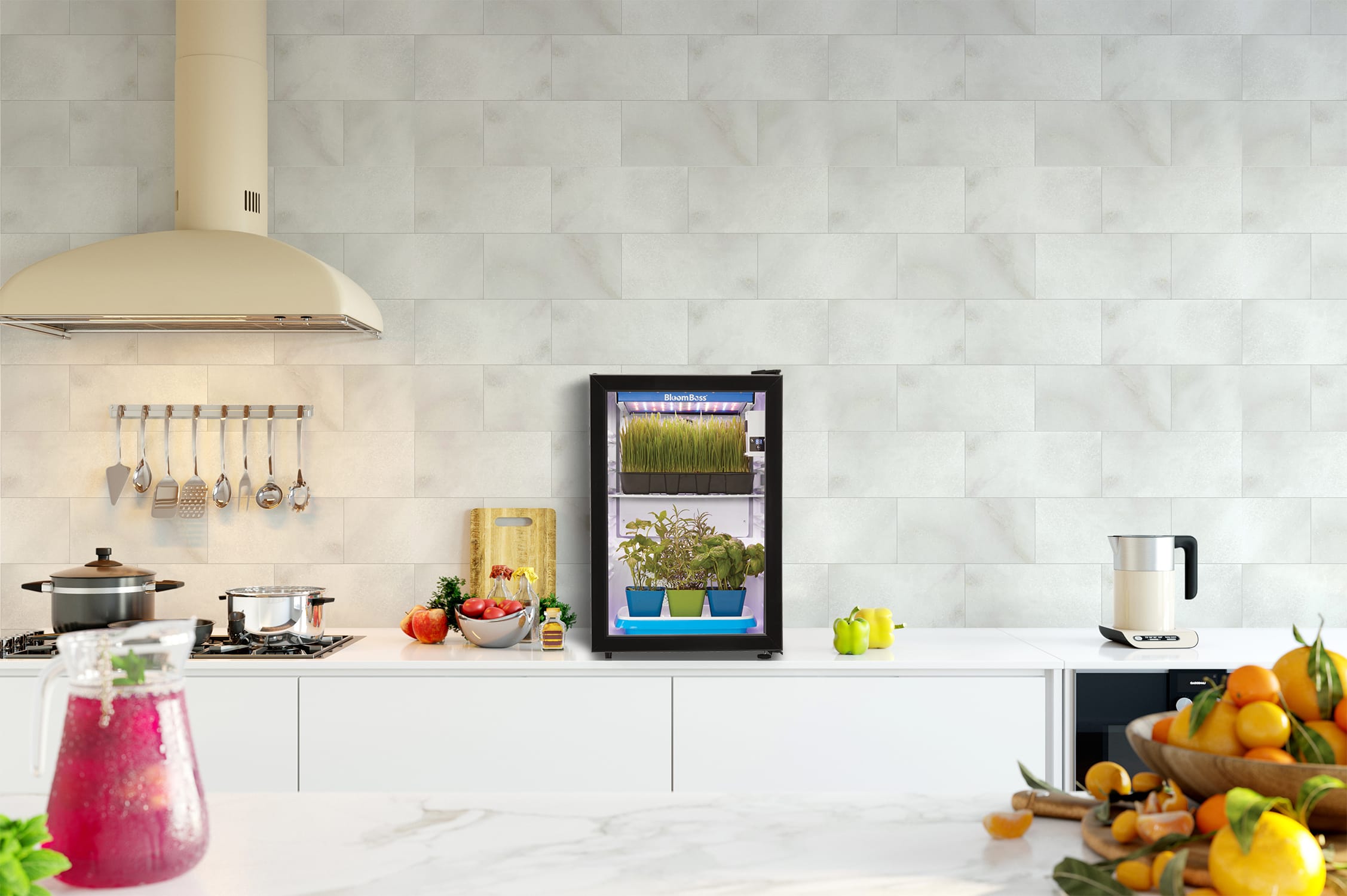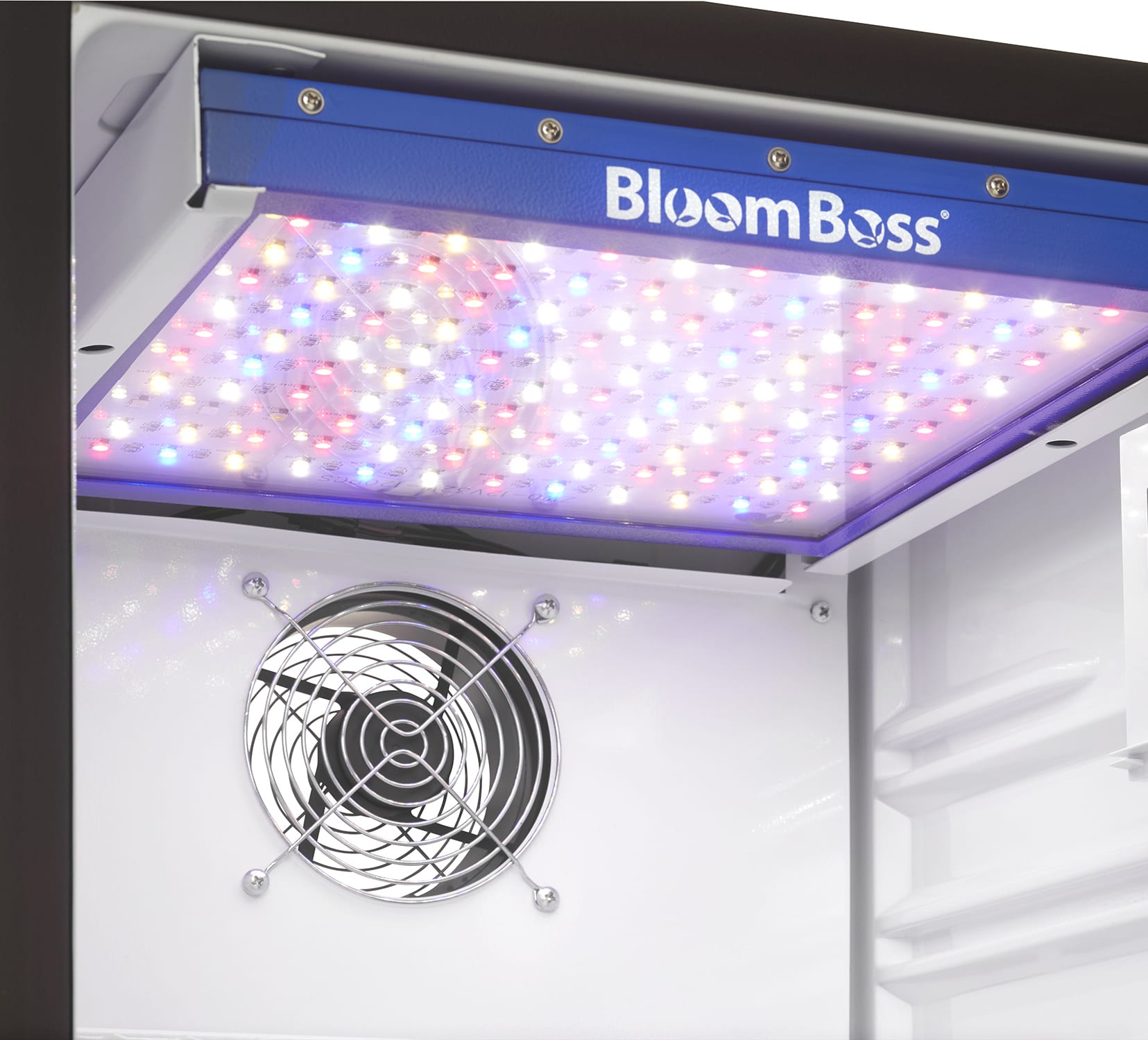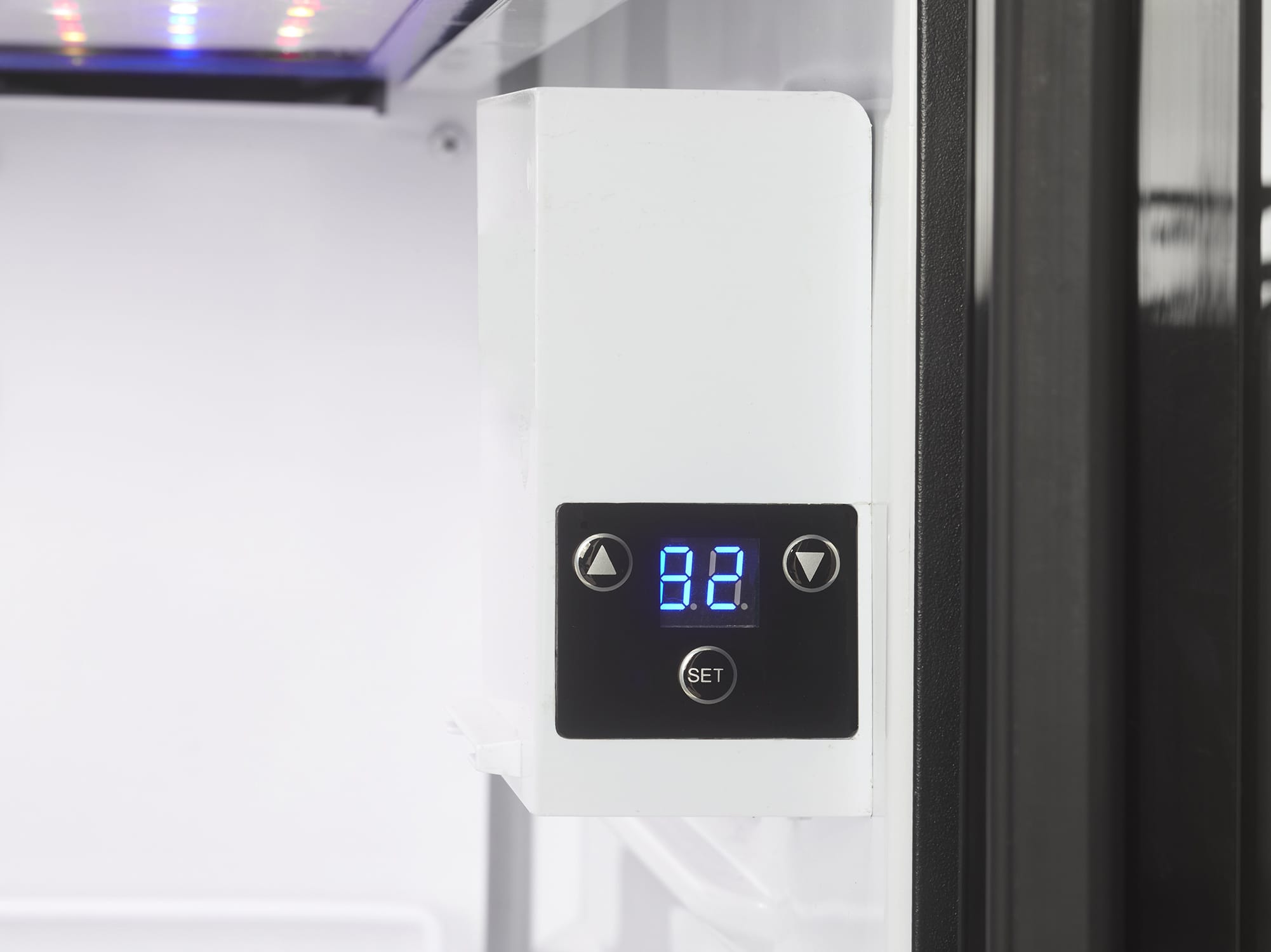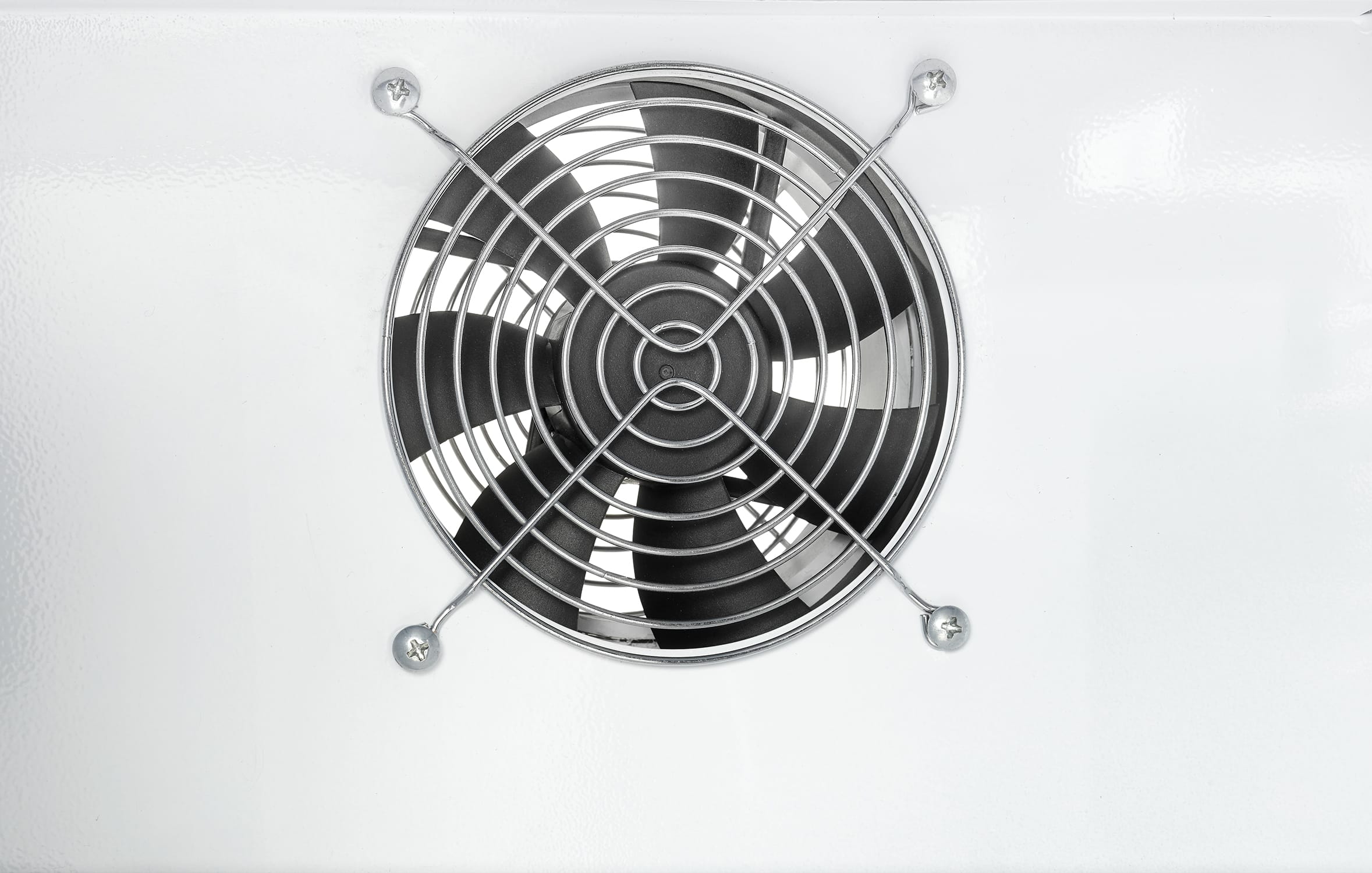 Danby Fresh 2.6 cu. ft. Herb Grower in Black
The most advanced and energy efficient BloomBoss® 16W LED grow light
Fan assisted air circulation system
Adjustable and removable wire shelf
Set it and forget it digital timer for light cycles.
Overflow drip tray included
See through glass door
Reversible door hinge
Integrated door handle
Water tray to manually control the humidity
Description
Bring your garden inside this winter with Danby Fresh. Grow fresh herbs & microgreens, and start seedlings of vegetables, fruits, and flowers in a turnkey product that is easy to use and maintain. Designed to fit your decor, Danby Fresh comes in a black-steel finish resembling most contemporary wine refrigerators and beverage centres. You'll know exactly where your food comes from and how it was grown so you can rest assured you'll be serving your family healthy, fresh, organic greens every time. Danby Fresh also takes the guesswork out of gardening by delivering the correct amount of light, temperature and fresh air circulation at the flick of a switch. And fitted with the industry's most efficient LED grow lights, powered by BloomBoss®, you won't have to worry about high energy bills. Available in 1.7 cu.ft. and 5.8 cu.ft.
Specifications

Package Dimensions
Package Width

19"

48.26 cm

Package Depth

23"

58.42 cm

Package Height

31"

78.74 cm

Weight
Product Weight

49.16 lbs

22.30 kg

Package Weight

57.76 lbs

26.20 kg
Warranty
12 months parts and labor coverage. Installation and/or yearly maintenance (cleaning) are not covered under warranty.
FAQs
Information pertaining to watts and camps can be found on the rating plated located on the side of the unit.
We do not recommend using an extension cord.