Please use our Web Submission Form
Canada:
Danby Products Limited
5070 Whitelaw Rd
Guelph, Ontario
N1H 6Z9, Canada
US:
Danby Products Inc.
P.O. Box 669
Findlay, Ohio 45840
Register Your Danby Purchase
Welcome to the Family
If you're welcoming a new Danby Product into your home or entertainment space of choice, it's an honour for us to welcome you into the Danby family.
While our products and our promises are made to last, we strongly encourage that you register your appliance at the time of purchase to ensure that you experience the same consistent care your product was designed and constructed with.
The Reason to Register
Safety First
Registering your product allows us to reach you instantly, in the very unlikely event a safety notice were ever to be issued. You and your product's safety is paramount.
Accelerated Assistance
Prompt warranty service, in the rare event of an issue, will be provided to you if you've registered your product and filled out the form.
Keep in mind, warranty service can only be provided with your bill of sale as proof of purchase.
Ownership Support
If you were to ever experience an unfortunate occurrence (fire, flood, theft, etc.) your registration would helpfully serve as proof for an insurance loss claim.
Product Manuals
To search for product manuals, use the search button on the top right corner of your screen. The product manual is located on the bottom right of the product's page.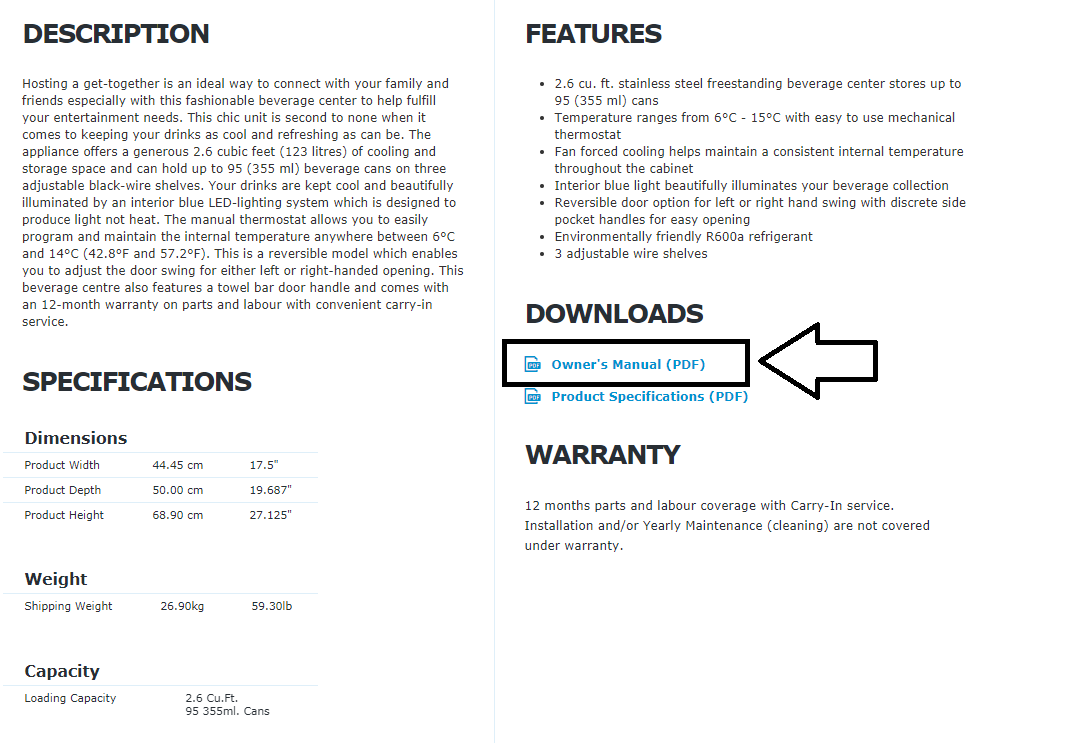 Lookup Your Warranty
If you have not yet registered your product and received a warranty code, please register now.
Act now to purchase a
Platinum Extended Warranty
First, lookup your warranty
If you have not yet registered your product and received a warranty code, please register now.
Extended Warranty Quick Facts
Platinum Extended Warranties are only available in Canada.Platinum Extended Warranties are non-refundable and non-transferable.
Both the original manufacturer's warranty and the Platinum Extended Warranty are valid only if accompanied by the original proof of purchase.
Customers must register the product prior to purchasing a Platinum Extended Warranty.
Replacement units provided by Danby Products are not eligible for Platinum Extended Warranty.
Some of the benefits are:
Enjoy the peace of mind that your investment is protected for up to 4 years beyond the original manufactures warranty.
No deductible. There are no additional costs or fees beyond the purchase price of our Platinum Extended Warranty.
Comprehensive Coverage. Full parts and labour coverage for the duration of the extended warranty.
Locate a Service Depot
Enter your postal/city
Find a Retailer
When you have to see it in person